Defence Support – Supply Chain – A DSFDB Sub-Working Group
The Defence Support Network (DSN) doesn't 'make' it 'buys' globally, stockpiles and then projects from the UK.  With Defence operating in 5 key regions and over 30 countries, this network is fragile, inefficient and difficult to protect & assure.
Disruptive Innovation and Transformation OF the Defence Support Network (DSN) is required to realise Support Advantage.
Advances in robotics, automation, industry 4.0 and other advanced manufacturing technologies enable many supply chains to re-shore, reduce lead time, remove complexity, and build resilience at a lower cost.
Previously called the AdM SWG, this group considers the latest business model innovations, developments and advances in 'Make to Order' and 'production at or close to the point of consumption' to assess the potential impact (challenges, risks and opportunities) afforded to Defence.
Sharing experience of practice, process, and technology, the insight that this SWG creates will identify use cases, Innovation Research & Experimentation and potential funding streams to build a roadmap of activities (Defence and Non-Defence).  This work will directly contribute to the evidence base required to underpin the Defence Support Concept, Capability and Transformation development.
This SWG is co-chaired by MOD and Industry operating under the D&G of the Defence Support Force Development Board.  See ToRs for more detail.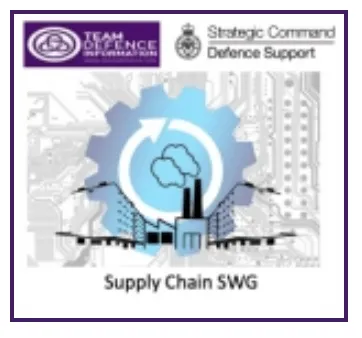 Supply Chain Sub-Working Group Documents
| Title | Date | Link |
| --- | --- | --- |
| 20200131-Euro Checkouts | 01/Jan/2020 | |