Digital Twin Positioning Paper
This was a thought piece on the application of Digital Twin in the Defence Ecosystem.  It was extremely well received and has been key in informing MOD and industry thinking.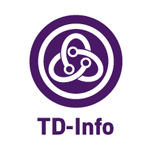 Defence Standard 00-600
A joint MOD/industry working group was set up to rewrite Defence Standard 00-600 Integrated Logistic Support Requirements for MOD Projects  as it was considered to not provide the detailed guidance required by the MOD and industry. The joint teams has sucesfully rewriten Part 1-3 .
Secure Information Sharing Positioning Paper
A joint MOD/Industry Paper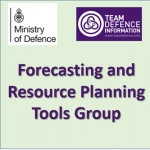 These stories represent a few of the recent successes of TD-Info and represent a cross section of our activities,
Events
Information on all sector-relevant events, run by TDI and other organisations.
The Mission of the Joint Information Standards Co-ordination Team (JISCOT) is to co-ordinate, for the UK, the MOD and Industry representation in the identification, development, deployment and maintenance of a coherent set of standards to meet the needs of UK Defence...
News and blogs to keep you in the know. 
Institute of Royal Engineers Sustainability Conference Programme for the "Operational Infrastructure and the drive for self-sustainment" taking place  26th & 27th  September 2022 is firming up with speakers not only from MOD and the Defence sector but including...
A New Brand Team Defence Information (TD-Info), 'Research, Technology, and Innovation' (RTI) is now simply 'Futures'. This change aligns with our MOD network, better reflects our breadth of interests and describes our focus – future capability, support, and...
Futures Coherence Board As the scope of work increases and common thematic areas cut across there is a need for reactivate to be cohered. To support this endeavour a new coherence board has been establsihed. Draft copy of the Terms of Defence can be downloaded from...