Digital Twin Positioning Paper
This was a thought piece on the application of Digital Twin in the Defence Ecosystem.  It was extremely well received and has been key in informing MOD and industry thinking.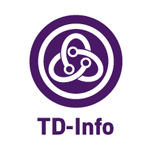 Defence Standard 00-600
A joint MOD/industry working group was set up to rewrite Defence Standard 00-600 Integrated Logistic Support Requirements for MOD Projects  as it was considered to not provide the detailed guidance required by the MOD and industry. The joint teams has sucesfully rewriten Part 1-3 .
Secure Information Sharing Positioning Paper
A joint MOD/Industry Paper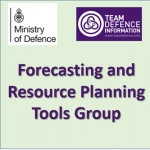 These stories represent a few of the recent successes of TD-Info and represent a cross section of our activities,
Events
Information on all sector-relevant events, run by TDI and other organisations.
General The Support Operating Concept creates a vision of the future supply chain.  At this event hosted at the Wincanton Innovation Centre we will consider the role of technologies such as AMR, warehouse digital twins, advanced manufacturing, internet of things, end...
News and blogs to keep you in the know. 
18/Jan/2023 @ 8:00 am - 19/Jan/2023 @ 3:30 pm Digital Engineering in UK Defence SCS23 provides the opportunity for the 'Team Defence' community to hear, first-hand, how Digital Engineering is transforming Defence. Digital Engineering offers the potential to reduce...
Engineering Support Transformation (EST) is a funded MOD programme looking to create support advantage though the application of Strategic Asset Management principles underpinned by digital engineering workflows. The programme is currently considering digital...
The Team Defence Information Bulletin for October 2022.