Digital Twin Positioning Paper
This was a thouight piece on the application of Digital Twin in the Defence Ecosystem.  It was extremely well received and has been key in informing MOD and industry thinking.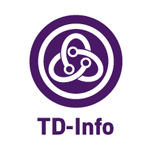 Defence Standard 00-600
A joint MOD/industry working group was set up to rewrite Defence Standard 00-600 Integrated Logistic Support Requirements for MOD Projects  as it was considered to not provide the detailed guidance required by the MOD and industry. The joint teams has sucesfully rewriten Part 1-3 .
Secure Information Sharing Positioning Paper
A joint MOD/Industry Paper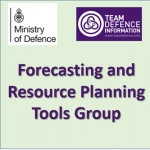 These stories represent a few of the recent successes of TD-Info and represent a cross section of our activities,
Events
Information on all sector-relevant events, run by TDI and other organisations.
The DAM CoP Task 1 Team will meet at the Team Defence Information office in Rudgeway. The Agenda will be added when available. [CalendarButtons...
News and blogs to keep you in the know. 
 VIMA is proud to announce it has entered into a definitive agreement to be acquired by KBR. KBR delivers science, technology and engineering solutions to governments and companies around the world. KBR employs approximately 28,000 people performing diverse, complex...
Introduction from our Managing Director, Phil Williams Dear TD-Info members We're heading towards the mid-year point, and what a year it has been. We are busily preparing for the third of our major conferences this year, Defence Information '22. Post-Covid, we are...
"Our ambition to 'unleash the power of data' is stronger than ever. Our future will be shaped by how we protect and exploit Defence's assets. Data will become our second most important asset only behind our People. This is the clear intent of our Data...