Communities Of Practice Archive
Engineering Support Transformation User Forum 
Shares best practice in Engineering Support across As-Designed & As-Built to As-Used & As-Maintained. Its task-focused engagements will provide a means for Industry to engage with the Support Transformation Engineering Support Transformation programme.
Through Life Information Management
Through-Life Information procedures and content for IPT Through-Life Information Management Plans. Provides the overarching governance across information policies, standards, security and information life-cycle requirements in a standard reusable framework to assist business users in working with through-life management.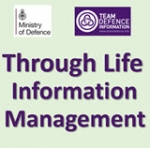 Our "Communities of Practice" bring together Defence Industry and MOD members, combining their knowledge and intellect, to mutually advance the understanding of common areas of interest.
The output of these Communities of Practice usually develops into a White Paper, provides the focus for establishing a Working Group, or initiates a collaborative Industry/MOD Project.  
Events
Information on all sector-relevant events, run by TDI and other organisations.
This course is a practical introduction for those who will use STE like technical authors or engineers in any sector including aerospace and defence. The course: Explains what STE is and the benefits of using STE Shows the delegates how to use the STE specification...
News and blogs to keep you in the know. 
18/Jan/2023 @ 8:00 am - 19/Jan/2023 @ 3:30 pm Digital Engineering in UK Defence SCS23 provides the opportunity for the 'Team Defence' community to hear, first-hand, how Digital Engineering is transforming Defence. Digital Engineering offers the potential to reduce...
Engineering Support Transformation (EST) is a funded MOD programme looking to create support advantage though the application of Strategic Asset Management principles underpinned by digital engineering workflows. The programme is currently considering digital...
The Team Defence Information Bulletin for October 2022.