Communities Of Practice Archive
Engineering Support Transformation User Forum 
Shares best practice in Engineering Support across As-Designed & As-Built to As-Used & As-Maintained. Its task-focused engagements will provide a means for Industry to engage with the Support Transformation Engineering Support Transformation programme.
Through Life Information Management
Through-Life Information procedures and content for IPT Through-Life Information Management Plans. Provides the overarching governance across information policies, standards, security and information life-cycle requirements in a standard reusable framework to assist business users in working with through-life management.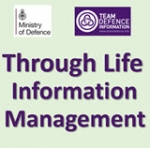 Our "Communities of Practice" bring together Defence Industry and MOD members, combining their knowledge and intellect, to mutually advance the understanding of common areas of interest.
The output of these Communities of Practice usually develops into a White Paper, provides the focus for establishing a Working Group, or initiates a collaborative Industry/MOD Project.  
Events
Information on all sector-relevant events, run by TDI and other organisations.
Open to TD-Info Members and Non-Members This workshop is designed to offer an opportunity to shape defence software acquisition thinking and its future direction. It will explore current Software Acquisition Management Improvement (SAMI) work aimed at providing...
News and blogs to keep you in the know. 
The Future Capability Group (FCG) Open Innovation Laboratories (OIL) Additive Manufacture Hack will take place on the 3 & 4 April 23. We recently held a launch and network event the details of which are here: Additive Manufacturing Hack Launch and Networking 9...
The Team Defence Information Bulletin for February 2023
The Team Defence Information Bulletin for December 2022/January 2023