Support Advantage Charter
In September 2021, at DSEI, Lieutenant General Richard Wardlaw, Chief of Defence Logistics & Support (CDLS), invited Industry to propose a MOD/Industry Support Charter to reinforce joint commitment to the Defence Support Strategy (DSS) and its vision of Support Advantage.
The Defence Suppliers Forum Delivery Continuity Executive working within Team Defence Information facilitated Industry engagement to produce the Support Advantage Charter. Under the Charter MOD and Industry agree to work together to improve:
Support Capability and resilience

Availability and readiness

Environmental sustainability

Exploitation of Support data and technology

Collaboration, interoperability, and integration
Digital Twin Positioning Paper
This was a thought piece on the application of Digital Twin in the Defence Ecosystem.  It was extremely well received and has been key in informing MOD and industry thinking.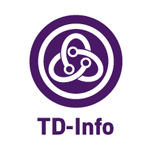 Defence Standard 00-600
A joint MOD/industry working group was set up to rewrite Defence Standard 00-600 Integrated Logistic Support Requirements for MOD Projects  as it was considered to not provide the detailed guidance required by the MOD and industry. The joint teams has sucesfully rewriten Part 1-3 .
Secure Information Sharing Positioning Paper
A joint MOD/Industry Paper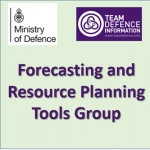 These stories represent a few of the recent successes of TD-Info and represent a cross section of our activities,
Events
Information on all sector-relevant events, run by TDI and other organisations.
The first meeting of 2023 for the Trading Forum will be held remotely using Microsoft Teams. The Trading Forum is your opportunity to hear updates from the MOD regarding their Procurement systems and processes, whilst also providing the opportunity to provide any...
News and blogs to keep you in the know. 
The Defence Supplier's Forum Newsletter for November 2022
The Team Defence Information Bulletin for November 2022.
18/Jan/2023 @ 8:00 am - 19/Jan/2023 @ 3:30 pm Digital Engineering in UK Defence SCS23 provides the opportunity for the 'Team Defence' community to hear, first-hand, how Digital Engineering is transforming Defence. Digital Engineering offers the potential to reduce...