Digital Twin Positioning Paper
This was a thought piece on the application of Digital Twin in the Defence Ecosystem.  It was extremely well received and has been key in informing MOD and industry thinking.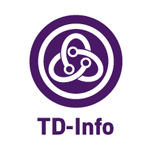 Defence Standard 00-600
A joint MOD/industry working group was set up to rewrite Defence Standard 00-600 Integrated Logistic Support Requirements for MOD Projects  as it was considered to not provide the detailed guidance required by the MOD and industry. The joint teams has sucesfully rewriten Part 1-3 .
Secure Information Sharing Positioning Paper
A joint MOD/Industry Paper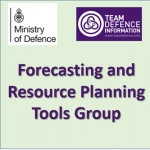 These stories represent a few of the recent successes of TD-Info and represent a cross section of our activities,
Events
Information on all sector-relevant events, run by TDI and other organisations.
A forum to discuss existing and developing Policy, Advice and Guidance on Obsolescence Management matters; for promulgation across the whole of the UK Defence Sector. The JOMWG supports the JTLS SG objective of producing and exposing this joint Policy, Advice and...
News and blogs to keep you in the know. 
Team Defence Information Bulletin for September 2022.
The Multi Domain Integration (MDI) working group successfully reached another waypoint in its evolution with the issue of its phase 3a report. The report covered the working group activities during the period from January to July 2022, with conclusions and...
The Defence Supplier's Forum Newsletter for September 2022.