UK Simplified Technical English Working Group 
The UK Simplified Technical English Working Group (UKSTEWG) is a group of representatives from leading UK organisations and companies that use Simplified Technical English (STE). The main purpose of the UKSTEWG is to understand the UK's requirement for STE, promote STE in the UK, be a source of information and guidance on STE, and represent UK changes and recommendations to the Simplified Technical English Maintenance Group (STEMG).
If you are interested in joining the UKSTEWG, or have questions about STE, please contact TD-Info here.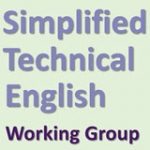 UK STE Working Group Documents
Events
Information on all sector-relevant events, run by TDI and other organisations.
The DAM CoP Task 1 Team will meet at the Team Defence Information office in Rudgeway. The Agenda will be added when available. [CalendarButtons...
News and blogs to keep you in the know. 
 VIMA is proud to announce it has entered into a definitive agreement to be acquired by KBR. KBR delivers science, technology and engineering solutions to governments and companies around the world. KBR employs approximately 28,000 people performing diverse, complex...
Introduction from our Managing Director, Phil Williams Dear TD-Info members We're heading towards the mid-year point, and what a year it has been. We are busily preparing for the third of our major conferences this year, Defence Information '22. Post-Covid, we are...
"Our ambition to 'unleash the power of data' is stronger than ever. Our future will be shaped by how we protect and exploit Defence's assets. Data will become our second most important asset only behind our People. This is the clear intent of our Data...