The UK S3000L National Working Group meets to discuss issues concerning the development of the S3000L specification from a UK standpoint. It reports to the ASD S3000L Steering Group through its nominated representative. Working Groups may be formed under the UK S3000L National Working Group to support its work.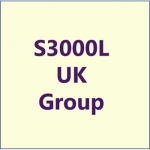 Events
Information on all sector-relevant events, run by TDI and other organisations.
The 4th AdM As a Service Working Group (WG) will be held at the Manufacturing Technology Centre (MTC), Coventry on the 24th March 2023. The WG will provide attendees with the ability to engage with AdM colleagues across the UK MoD, Academia and Industry (OEMs &...
News and blogs to keep you in the know. 
The Future Capability Group (FCG) Open Innovation Laboratories (OIL) Additive Manufacture Hack will take place on the 3 & 4 April 23. We recently held a launch and network event the details of which are here: Additive Manufacturing Hack Launch and Networking 9...
The Team Defence Information Bulletin for February 2023
The Team Defence Information Bulletin for December 2022/January 2023