S1000D is an international specification for the procurement and production of technical publications. It is an XML specification for preparing, managing, and using equipment maintenance and operations information. It was initially developed by ASD for use with military aircraft. The specification has since been modified for use with land, sea, and commercial equipment. S1000D is part of the S-Series of ILS specifications.
The UK ASD S1000D National Sub Group meets to discuss issues concerning the development of the S1000D specification from a UK standpoint. It reports to the Combined Technical Documentation Working Group (CTDWG) through its nominated representatives.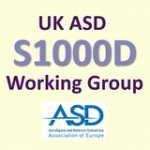 Events
Information on all sector-relevant events, run by TDI and other organisations.
This course is a practical introduction for those who will use STE like technical authors or engineers in any sector including aerospace and defence. The course: Explains what STE is and the benefits of using STE Shows the delegates how to use the STE specification...
News and blogs to keep you in the know. 
18/Jan/2023 @ 8:00 am - 19/Jan/2023 @ 3:30 pm Digital Engineering in UK Defence SCS23 provides the opportunity for the 'Team Defence' community to hear, first-hand, how Digital Engineering is transforming Defence. Digital Engineering offers the potential to reduce...
Engineering Support Transformation (EST) is a funded MOD programme looking to create support advantage though the application of Strategic Asset Management principles underpinned by digital engineering workflows. The programme is currently considering digital...
The Team Defence Information Bulletin for October 2022.