Defence Artificial Intelligence Centre (DAIC) Production Model & Assurance (ProMA) Project
The Defence Artificial Intelligence Centre (DAIC) and Team Defence Information (TD-Info) are working collaboratively to explore the DAIC's reference production models – and associated assurance regimes – to support the delivery of the ambitious, robust and effective outcomes sought for artificial intelligence (AI) applications across Defence.  The project, managed by TD-Info and governed jointly by MOD and Industry, due to complete by end-March '23, is resourced by volunteers from member and non-member organizations with sponsorship from Chief DAIC.
 Having already improved the draft functional model (original below – next iteration under development) to inform a new AI Joint Service Publication and influence the wider Defence AI Operating model, it is envisaged that the outputs of this work will be applied to AI development and assurance across Defence. The next event – an Assurance Model workshop – takes place on 24 January commencing ay 1100. If you wish to take part – or would like further information about the project – please contact Tony Butler (tony.butler@teamdefence.info).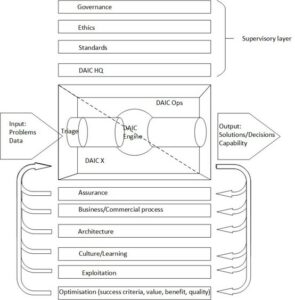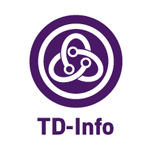 Defence Artificial Intelligence Centre

Production Model & Assurance

Project

Documents
Events
Information on all sector-relevant events, run by TDI and other organisations.
Team Defence Information is working with the Model based Product Support Task Team (MBPSTT) to put together an interactive face-to-face workshop to gain team members' insights and to develop themes for potential future additions to, or interfaces with "models" to the...
Launch event to enable industry to network and form teams ahead of registration for the Additive Hack that will take place on 3 & 4 April 2023
Team Defence Information Head Office; In person and Remote meeting using Microsoft Teams The venue for those attending in person is the Team Defence Information Office, 6a Pinkers Court, Briarlands Office Park, Gloucester road, Rudgeway, BS35 3QH. [iFrameModal...
News and blogs to keep you in the know. 
The Defence Supplier's Forum Newsletter for November 2022
18/Jan/2023 @ 8:00 am - 19/Jan/2023 @ 3:30 pm Digital Engineering in UK Defence SCS23 provides the opportunity for the 'Team Defence' community to hear, first-hand, how Digital Engineering is transforming Defence. Digital Engineering offers the potential to reduce...
Engineering Support Transformation (EST) is a funded MOD programme looking to create support advantage though the application of Strategic Asset Management principles underpinned by digital engineering workflows. The programme is currently considering digital...