DSDTCoP – Flare Investigation Task – Dynamics Of Mixing
Background
The field of Digital Twins as a whole holds incredible possibilities within the entire defence landscape.
In the case of air countermeasures – specifically flares – the ability for them to provide a decoy is a well-established concept and has been in service in the RAF since the 1960s with the Vulcan bomber. Not only is it relevant for today as a countermeasure, it will also be relevant for the foreseeable future.
Digital simulations and representations of flares systems have the potential to provide the MOD with an improved design, test, evaluation and through life support capability for its countermeasure assets. MOD have selected five topics for the Digital Twin Community of Practice to help them understand new approaches.
Dynamics Of Mixing
What are we looking for? – An investigation and development of a robust model for simulating the mixing of pyrotechnic materials, and other highly solid-loaded systems, to enable rapid experimentation and optimisation of proposed manufacturing methods throughout the development lifecycle and scale-up into mass manufacture.
Technical description – The focus will be on characterising flow dynamics, interfacial interactions and rheological properties involved in the mixing process. The aim is to enhance understanding of the process and to enable more rapid mixing optimisation and scale-up in a manufacturing environment to achieve consistent and high-quality resultant product. It is important for the user to be able to enter data for their substances to assist in formulation and process design.
This activity may wish to consider typical technologies, such as orbital planetary mixing, as well as disruptive technologies, such as double-action centrifugal mixing (e.g., Speemixer by Hauschild) and resonant acoustic mixing (Resodyn mixer technologies).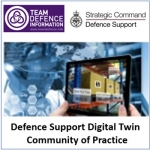 DSDTCoP – Flare Investigation Task – Dynamics Of Mixing Documents